Let's say that you are a contractor that is interested in bidding work for TXDOT.  We will provide some basic steps below to help you understand what you need to do to get started.
Step One – Get Prequalified with TXDOT
There are two different routes you can take to get prequalified to bid electronically on TXDOT projects.  The first one, Bidder's Questionnaire, is the quickest and qualifies you for "waived" or "emergency" projects with TXDOT.  Visit the TXDOT website regarding Contractor Prequalification here.  The second method is the Confidential Questionnaire and you must submit an audited financial statement.  Please see the TXDOT website for more information.
Step Two – iCX Administrative Account
One you are prequalified with TXDOT they will set up your administrative account with iCX (Integrated Contractor Exchange).  iCX is TXDOT's electronic bidding system.  Information on TXDOT's electronic bidding system may be found here.
Step Three – Submit A Bid Proposal Request
In order to electronically bid on TXDOT projects, you must first use the iCX system to request plans and specifications.  You will not have the ability to bid electronically without first requesting a proposal.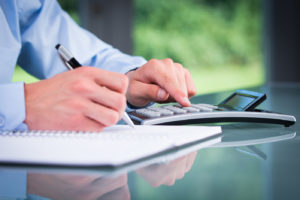 Step Four – Bid Guaranty
In order to bid electronically with TXDOT you must establish a surety bond program.  You may work with a surety bond agency such as Schmalz & Associates to help secure a bid bond.  You may forward your bond request to us using this bond request form.  You will need to provide us with the control number/CSJ for the job you are interested in bidding. Once we have approval for your bid bond we will provide you a bond number.  You will enter this bond number in the iCX system.
Step Five – Surety 2000 or SurePath
You must register with either Surety2000 or SurePath to be able to submit an electronic bid.  Your company must be registered here.  You will pay an annual fee for this service.  TXDOT will provide you a vendor number.  Please provide us with your vendor number so that we can initiate the electronic bond for you.  Visit TXDOT here to learn more about getting set up with one of these electronic bonding systems.  Or you may contact Surety2000 at 800-660-3263.
Step Six – Watch TXDOT Video
TXDOT provides very helpful information on how to submit an electronic bid.  You may find their videos here.
We would recommend that you allow up a week to allow enough time to get set up for bonding.  We are here to help you through the TXDOT electronic bidding process.  We help contractors throughout Texas secure payment and performance bonds.  Please give email me at eric@schmalzsurety.com or call me at 512-640-6444.
More Information