As you are applying for a Super Heavy Permit with the Texas Department of Motor Vehicles they may ask you to provide a $10,000 Surety Bond. The purpose of this surety bond is to guarantee that any damage you cause will be repaired. The damage could be to roads or bridges while you are moving your heavy load. The Super Heavy Permit Surety Bond must be obtained annually. The bonds must be renewed each year by August 31.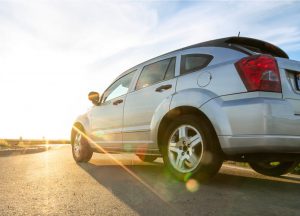 How Do I Obtain A Super Heavy Permit Surety Bond?
The $10,000 TXDMV Surety Bond is very quick and easy to obtain. We need a very simple application from you with basic information such as your business name, business address and the name of the Principal of your business.  You can complete our online application or email this information to Eric Schmalz directly.  You may call us at 512-640-6444 with any questions as well.
First, submit your online application. Next, you will need to submit payment for the bond. The bond premium is usually $150 and there may be some processing fees depending on the circumstances.  We accept credit card payment via our secure website with a 3.5% processing fee.
Finally, after we receive payment we can email you a copy of the bond if you need it immediately. However, you must provide the original bond to the TXDMV. We will ship the bond to you via the preferred shipping method you select in the online application.
How Much Does It Cost?
The cost of a $10,000 Super Heavy Permit Surety Bond is usually $150 plus processing and shipping fees. We can generally obtain the bond for you the same day that we receive payment.
Schmalz & Associates would be happy to help you obtain your permit surety bond!  Call us today at 512-640-6444 or email us at eric@schmalzsurety.com
Try our easy online application here!
External Resources:
Note: The foregoing information does not, and is not intended to, constitute legal advice. All information, content, and materials available on this site are for general informational purposes only. For more information, we encourage you to consult with an attorney.