If you are a contractor that is performing work in a public Right Of Way (ROW) you may be asked to post a Right Of Way bond.  The bond may be a requirement of obtaining the Right Of Way permit.  The bond is guaranteeing that work performed will meet all obligations and requirements of the permit and hold them harmless from any damage and resulting costs.  Many municipalities across the U.S. will require a Right of Way Bond to secure a Right Of Way permit.  A Right of Way is the area owned or controlled by a municipality including streets, sidewalks and medians.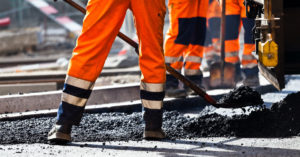 What Do I Need To Obtain A Bond?
Each municipality requires different information. But, often times, you will simply need to sign an application.  In instances where the bond is larger or the obligation is longer the surety company may want to review your personal credit report.
How Much Does A Right of Way Bond Cost?
The premium for a Right of Way bond will vary depending on the size of the bond and the duration of the bond.  Typical costs are 1% of the bond amount; however, some circumstances could require a premium in the range of 3-5% of the bond amount.
What are the Steps to Obtain a Right of Way (ROW) bond?
Complete our easy online application
Pay for your bond
Submit your bond to the public entity requiring the bond
Obtaining a Right Of Way (ROW) bond is typically a very quick and easy process.  We can help with all of your contractor bond needs in Texas.  Please contact Eric Schmalz at Schmalz & Associates to help with your Right of Way (ROW) bond needs.  Email Eric at eric@schmalzsurety.com or reach him via phone at 512.640.6444.
External Resources: