The Federal Motor Carrier Safety Administration (FMCSA) requires that all license applicants post a $75,000 Surety Bond on Form BMC-84.
How Do I Obtain A $75,000 Freight Broker Bond?
In order to obtain a $75,000 BMC-84 Freight Broker Bond you must submit an application.  As part of the application process your personal credit will be pulled.  The better your personal credit score, the better rate you will be able to obtain on this bond.  Business and personal financial statements will also be required as part of the underwriting process.  Having good working capital and net worth in your company will help you qualify.  Another key factor in qualifying for this bond is your experience as a broker.
Once your bond is approved, it will be electronically filed on form BMC-84.  Your Motor Carrier Number (MC Number) will be required in order to electronically file this bond.  It is helpful if you provide this to us during the application process.
How Much Does An ICC Broker Bond Cost?
The premium on the BMC-84 Freight Broker Bond varies.  It primarily depends on your personal credit score.  The higher your personal credit score, the lower the premium you will pay.  But other factors such as time in business and financial strength may also be considered.  It is common to pay 2% of the bond amount or $1500.00 as the premium.
We are here to help you secure your $75,000 BMC-84 freight broker bond.  Please call us with any questions at 512-640-6444.  Or email Nicole Schmalz at nicole@schmalzsurety.com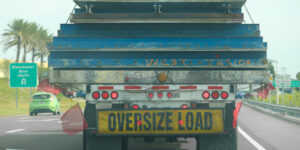 External Resources: