The City of Houston Texas requires a $2,000 surety bond as part of the permit application process for performing certain scopes of work. A bond may be required for the construction of a new sidewalk, driveway and/or curb and gutter. We can help secure this bond for you.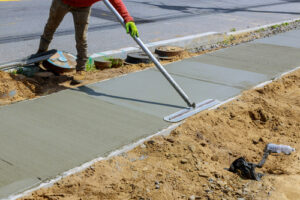 How Do I Obtain A Sidewalk, Driveway, Curb and Gutter Builders Bond?
Obtaining a City of Houston Sidewalk bond is a simple process.
Complete our online application under "Contractor License Bond"
Pay the premium
We will ship the bond to you
What Is The Cost?
This bond has a premium of $150 for one year. However, you do have the option of purchasing additional years at a discounted rate. If this is something that you'd be interested in please email Nicole Schmalz for pricing information.
How Will I Receive My Bond?
The City of Houston Sidewalk, Driveway, Curb and Gutter Builders Bond is something we can send to you electronically.  However, you will need the ability to print the bond which you will sign.  Next, you will need to scan your signed bond to submit electronically to the City. Also, we can also ship the bond to you via FedEx. Contact Nicole Schmalz if you would like your bond emailed directly to you.
Surety Bond Agency
We are a surety bond only agency based in Central Texas. We are surety bond experts! If you need assistance obtaining a City of Houston surety bond in Texas please reach out to us at Schmalz & Associates we'd love to help in any way we can. Please contact me, Nicole Schmalz, or call me at 512-640-6444 and I'd be happy to help you!
External Resources:
City Of Houston Sidewalk Permit Application
More Here: