In my past as a construction surety bond underwriter and manager I have worked with some great bond agents.  What are some differentiating traits?  See the list below.  Remember, the goal of any bond agent should be to become a business consultant, someone you call needing solutions, referrals, or even just to vent.  Your agent can only take on this role if you allow them to.  It's about more than getting the next bond, use their knowledge to your advantage!
Work with a Specialist
The surety industry is a highly specialized and nuanced niche business. Choose a agent who is committed to the industry, very knowledgeable and respected by the underwriting community.
Underwriting experience
A good surety underwriter not only wants to write loss-free business but they also energetically pursue growing their book of accounts. They are taking in submissions from agents, underwriting the risk, and if credit worthy, presenting the information in a organized format to their supervisor. Depending on the level of credit desired, they'll make a 'sales pitch' up the line to their home-office. They'll be providing background history, presenting current state of affairs, accentuating positives, and suggesting solutions for the detracting factors. An agent with underwriting experience will know exactly what an underwriter is looking for and before submitting will have identified real or perceived risks and developed explanations or plans to deal with them.
Manage fear
At the end of the day, an agent doesn't get paid if they don't write bonds. So it's understandable they don't want to rock the boat with their clients. An agent who's driven by fear of conflict has little or no opportunity to add value and certainly can't become a trusted advisor.  A surety bond agent who is not afraid of having hard discussions or saying 'no' can ultimately save you a lot of time and money, or at a minimum push you to think of risks or unanticipated outcomes.
Sincere interest in your business
A good surety bond agent will take deep satisfaction in your success and show sincere interest in your business. While time is always in short supply, your agent should actively look for opportunities to learn more about your business. This could be visiting projects with you or sitting in on estimating a key job or your annual planning meeting. These actions will allow your agent to become very familiar with your business and stay out ahead of your needs.
Work with a businessperson
As you look for a true partner who can advise you, they need to have gone through similar business experiences. Look for entrepreneurial traits.  Do they operate with a sense of urgency as if they have a stake in your business? Have they built a business as you have? Do they have a wide breadth of knowledge outside of their area of specialty? Have they taken calculated risks in business and won?  Think about these attributes as you look for your surety bond agent.
Find a facilitator
Your bond agent needs to balance your needs and the surety company's expectations. This takes a lot of skill but most importantly they need to be a facilitator of honest communication, not a barrier.  They'll need to fully understand the position of both parties and bring them together to find a middle ground. This also means supporting a healthy relationship between you and your underwriter.
If you need help with your surety bond program, have a question regarding surety bonds or you need a surety bond please let me help.  I can be reached at eric@schmalzsurety.com or call me at 512-640-6444.  We work with contractors throughout Texas to help them secure payment and performance bonds.  Let us help you too!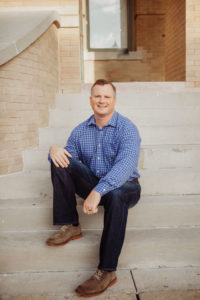 More Information
External Resources
Construction Business Owner – Knowledgable agent can help contractor through surety underwriting process