If you are a developer or contractor doing work in the City of Austin, Texas you may need a "Fiscal Surety" bond.  This Fiscal Surety Bond could relate to a site plan or a subdivision.  Posting a Fiscal Surety Bond is one way to meet the requirements for Fiscal Surety with the City of Austin.
What Is a Fiscal Surety Bond?
A City of Austin Fiscal Surety Bond is a surety bond that guarantees that all construction and improvements made to City of Austin infrastructure will be completed.  In the surety industry, we refer to these types of bonds as subdivision bonds.  The amount of the bond will be provided to you by the  City of Austin.  It will amount to 100% of the cost of the improvements.  If you fail to meet your obligations then the City of Austin may make a claim on the bond for the full penal sum of the bond.  This particular bond is riskier than most subdivision bonds due to the language in the bond form.  The language states that the City, in its sole discretion, can demand upon the Surety the full fiscal deposit amount.  This allows for a full penal sum claim without evidence or a basis to support the claim. This is unlike other surety bonds where the Surety has options on how to settle the claim.  And they would only pay out what remains on the project rather than the full penal sum of the bond.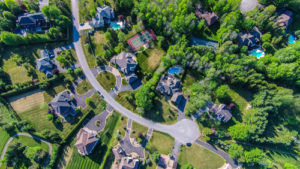 How Do I Obtain This Bond?
Because of the high risk nature of this bond, we would recommend a phone conversation with us to start the process.  You can reach us at 512-640-6444.  Some of the items that we typically need to help with this type of fiscal surety bond are:
Copy of the Subdivision Construction Agreement (SCA)
Approved fiscal estimate
Questionnaire
Source of financing
Business financial statements
Personal financial statements
The surety company we work with will pull your personal credit.  Having good, clean personal credit is helpful in securing this type of bond.  The information required varies from situation to situation so this may not be an all encompassing list.
How Much Does A Fiscal Surety Bond Cost?
The cost of a Fiscal Surety Bond varies.  However, the first step is qualifying for the bond.  We can help you with qualifying for this bond.  You can email us your questions.  The premium you pay for your bond will depend on your overall financial strength and experience.  The more financially sound you are, the better rate you may qualify for.  On average, the premium for this bond tends to be in the range of 2.5-3% of the amount of the bond.
We Can Help You Obtain A City of Austin Fiscal Surety Bond!
Schmalz & Associates has the experience you need to help you secure a Fiscal Surety Bond!  You may call Eric Schmalz at 512-640-6444 or email at eric@schmalzsurety.com
External Resources:
City of Austin, Texas Fiscal Surety
City of Austin Subdivision Bond  Form
Internal Resources: