If you are a Demolition Contractor wanting to work in San Antonio, be sure to register with the city by completing their demolition contractor license registration application and provide the required $5,000 City of San Antonio Demolition License Bond and insurance. You must have your original bond and insurance in place before they issue permits.
Click here to visit the City of San Antonio website for their application and more information.
Remember the city will require original documentation at the time of application for city license registration, so let us help you prepare by getting your bond in place. The bond must list the business or applicant exactly as it is listed on the application form.  Please be mindful of entering the information exactly as it appears on your city application on our online application.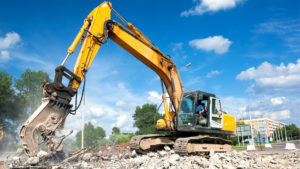 How Do I Obtain A City of San Antonio Demolition License Bond?
Obtaining a City of San Antonio license bond is very easy!  You may complete our online application, pay for your bond and shipping method and we will send your bond to you.  The premium for a $5,000 City of San Antonio Demolition bond is $100/year.  We accept credit card payments on our secure website making payment quick and easy.
Please contact Schmalz & Associates for your Texas license bond needs, we want to make it as easy as possible and get you to work fast!  Complete our online application to obtain your bond.  You may contact Eric Schmalz at eric@schmalzsurety.com or by calling 512-640-6444.
More Information