In order to obtain an annual Over Gross Axle and Over Gross Weight Tolerance Permit in Texas you must first obtain a permit bond.  In this quick article we will tell you what this permit bond is, how to obtain the bond and how much it costs.
What Is An Over Axle and Over Gross Weight Tolerance Permit Bond?
This permit bond guarantees to the Texas Department of Transportation that you will pay for any damage that you cause to the highways on which you travel.  This bond covers an annual period but can also cover up to two or three years if you so choose.  The amount of the permit bond is $15,000.
How Do I Obtain This Bond?
We can help you obtain this bond and it is really easy!  You can complete our easy online application here.  We only need basic business information and information on you (called the indemnitor) and your spouse, if you are married.  You can submit this information to us electronically and we can send the bond to you.  Once we have your information we can prepare your bond and send to you in the same business day.
How Much Does This Permit Bond Cost?
The $15,000 Over Axle And Over Gross Weight Tolerance Permit Bond costs $150 for 1 year.  You can also choose to obtain a bond for additional years and those additional years can be purchased at a discount.  You can pay us via credit card through our secure site.
We are happy to help you with any questions you may have or to walk you through the process.  You can call us at 512-640-6444 or email us at eric@schmalzsurety.com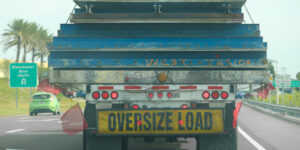 External Resources:
Texas Department of Motor Vehicles Permit Information
Internal Resources: