Many cities and counties require a permit bond related to a permit obtained when a vehicle will be used on their roadways that is over the weight limit.  This is referred to an Oversize Permit Bond or also a Superheavy Permit bond.
What Is An Oversize Permit Bond?
An oversize permit bond is a guarantee provided to the City or County. It is a guarantee for any damage to their infrastructure while operating your over weight equipment.  The amount of the bond varies; however, they are typically $10,000 to $50,000.
How Do I Obtain This Permit Bond?
The application process for an oversize permit bond is very easy. You can start with our online application. The application generally involves very basic information such as the name and address of the business applying for the bond and information on the owners of the business.  We can often get your bond approved the same day we receive your information. Once approval is obtained, we will collect the premium and shipping fees. Once you receive your bond you should review for accuracy.  Then sign the bond and provide the original to the Obligee (the City or the County). The premium for the bond varies depending on the amount of the bond.  And it also varies by the term of the bond. Sometimes you can post a bond for one or two years.  But often the premium for the bond is only $100.
We Can Help You Obtain Your Bond!
We are happy to help with any questions you have in obtaining your Oversize Permit Bond. You may email Eric or call us at 512-640-6444. We are a surety only agency based in Texas and would love to help with all of your surety bond needs!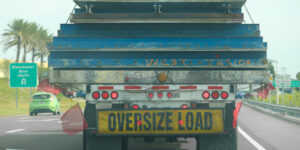 External Resources:
Hays County Texas Permit Information
Other Resources: