Re-posted from the June issue of Austin Construction News:
As many celebrate their fathers this June, Eric Schmalz reflects on the man who was the greatest influence on his life and surety career.
         "My dad was a Marine officer in Vietnam and then he transitioned those leadership skills into success as a surety company executive," Schmalz says. "Having my father's example laid out in front of me, I knew I wanted to be in business. I learned a lot from him about being a leader and working hard."
         Honolulu-born and Philadelphia-raised, Schmalz earned an Economics degree from the University of Delaware in 2000. He worked for a mutual fund company before asking his dad, who ran a large surety company, for a chance to learn the business from the ground up. His dad agreed, and Schmalz began as an underwriting trainee in a Los Angeles field office. Three years later, he moved to Colorado and over the following 12 years, progressed through the underwriting ranks to branch manager. Meanwhile, he dreamed of working more closely with contractors and building a business, which meant establishing his own agency. "I always admired contractors as strong individuals and risk takers. I enjoyed interacting with contractors as an underwriter and becoming an agent would allow me to be an influential  partner in their business."
         "I knew I had to start the agency in Texas because it's such a strong market for business and a great place to raise a family. I transitioned out of underwriting in 2017, spent a couple of years in real estate development, moved here and formally started the business."
         His agency, Schmalz & Associates Surety Bonds in Liberty Hill, focuses on construction and offers the full range of surety bonds.
            "I offer only surety so I can focus and provide value from that expertise standpoint. I can help with any type of bond that a business needs. I support contractors needing their first bond, to established contractors who want to maximize their bonding capacity and ensure they're getting the most competitive terms in the market. I can provide guidance in the planning and goals process." My underwriting background gives me insight into what a surety wants to see and how they interpret risk factors and financial reporting."
         Schmalz, who recently became a father himself and is also "Dad" to his dogs "Rowdy" and "Cookie," continues to set goals like his father taught him to.
         "I would ultimately like to become the largest surety-only agency in central Texas," Schmalz says. "That's an aggressive long-term goal since we have some great bond people here, but that's where I would like to be." –mjm
1: Schmalz & Associates Surety Bonds'  Eric Schmalz
Check out the full Austin Construction News article here.
You can reach Eric at eric@schmalzsurety.com or by calling 512-640-6444.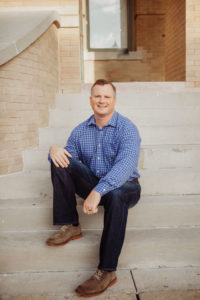 More Information