What is a Work-In-Progress Report and Why Is It So Important for a Construction Contractor?
If you are a construction contractor engaging in projects with duration over 12-months, I would highly recommend discussing the merits of using the percentage-of-completion method of accounting with your CPA. Percentage of completion is considered the most accurate method for matching the revenue created through billings and the costs created by work performed. The foundation of this method of accounting is the comparison of total job cost versus cost to date as the project progresses. And we see this information presented on a work-in-progress report.
Evaluating your cost incurred against your total cost estimate on a regular basis through the life of a project can be a powerful management tool. These reports allow owners, estimators, and project managers to periodically assess progress and profitability and attempt to stay out in front of problems.
Why Does My Surety Want My Work In Progress Report?
Even if you don't view work-in-progress reports as important, I can promise you that your bonding and banking companies do! A bond underwriter is taught to track profits by project for any deterioration or fade. It is likely that your banking and bonding will require interim financial reports including work-in-progress schedules. They will want to track your progress.  And remain confident the management of the construction company is periodically appraising project performance and updating cost estimates.
Key Elements
Below I will lay out the key elements that form the work-in-progress reports. And, ultimately, your percentage of completion financial reports:
Total Contract Price. Pretty straight-forward, your total contract value will include all direct cost, profit and overhead on a project.
Estimated Total Cost. This will include every dollar of direct labor and material expense it will take to complete the project. By adding your total estimated cost and estimated profit together we have our total contract price.
Cost to Date. Running total of costs incurred to date on your project.
Billed to Date. Running total of the amount billed to date on your project.
Using these four project values, we can compute the various measures of a project in progress. The measures listed below will provide insight into the accuracy of our estimates and management of project cash flow.
How Do I Compute My Work In Progress?
Percent Complete. Calculated by dividing Total Cost by Cost to Date. A good gauge of overall progress.
Profit Earned to Date. Calculated by applying your percent complete against total profit. So, if you have incurred 50% of total estimated cost, you have thereby 'earned' 50% of your total estimated profit.
Revenues Earned to Date. Your Cost incurred to Date + Profit earned to Date = revenue earned to date. This is important as we consider what you have earned against what you've actually billed.
Billings-In-Excess of Earned Revenues. Also known as "over-billings", occur when Billings to Date exceed Earned Revenues to Date. Over-billings also show up on your balance sheet as a liability entry as it is technically not earned. Many bond companies view projects in a modest over-billed state to be healthy as the contractor has the potential to extract additional unearned cash flow from an owner or G.C.
Earned Revenue in Excess of Billings. Similarly, also known as "under-billings", occur when Earned Revenues to Date exceed Billings to Date. As with Over-billings, the Under-billings also appear as a balance sheet entry, on the asset side as you've incurred cost for which you haven't billed. While under-billing may technically improve your working capital calculation as an asset for accounting purposes, your bond company may view systemic under-billings as evidence of poor billing practices and cash-flow management. Under-billings create an opportunity for an owner or G.C. to benefit from you "financing" the work you've performed!
Boring But Value Added!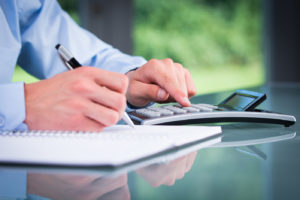 Admittedly, this is boring stuff when you're a construction contractor used to building and action! But there is real value in reviewing project costs monthly and producing a work-in-progress report as part of your quarterly financial package.
Schmalz & Associates is an agency exclusively supporting contractors bonding needs. Eric Schmalz was an underwriter and manager for over 15 years working for Top 10 surety companies and now helps his contractor clients establish and maximize their bonding.  Please call 512-640-6444, email eric@schmalzsurety.com or visit the website at www.schmalzsurety.com
We'd love to help!
You may also find this article printed in the Austin Construction News January 2021 magazine.
Surety Bond Resources